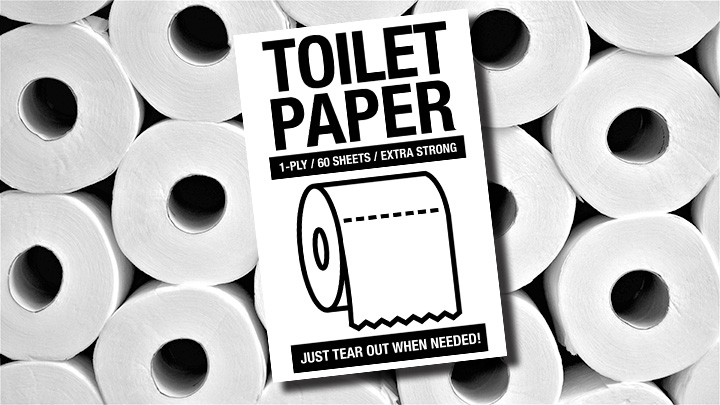 Gift this GAG GIFT to those friends who are in NEED of TP (OR) Gift this the hoarding friends who just got duped!
What a crazy, chaotic, and uncertain world we live in right now. Between the social distancing, the news, the quarantines and quarantinis, we just need a little bit of humor and laughter to lift up our spirits!
-Just Tear Out When Needed!
-Single-ply but EXTRA STRONG!
-Stackable edition takes up little space!
-Cary in your purse, backpack, or fanny pack in case of emergency!
-DO NOT flush!