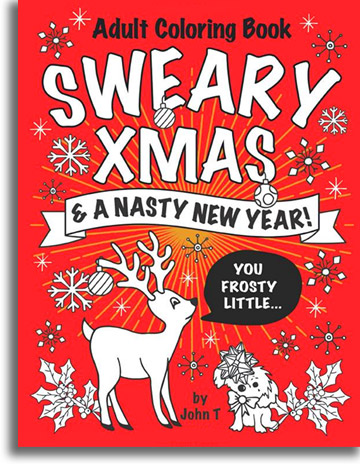 Have a Merry Sweary Xmas!
Use this hilarious and cute adult coloring book during the holidays to help you relieve your stress and relax. Especially, when dealing with family, in-laws, or neighbors that wreak havoc during the festivities.
This is the swear word adult coloring book you have all been waiting for to help you relive stress, help you to relax, and help you to deal with all sorts of bah humbug during the Christmas season. Have a Sweary Xmas & a Nasty New Year!
From the author who brought you Make Life Your B****, H*mping Animals, and Rage Page!
Funny never-heard-before swear word phrases!
Relieve your stress and relax when the holidays get stressful
Makes the perfect gift for your family, friends, and co-workers