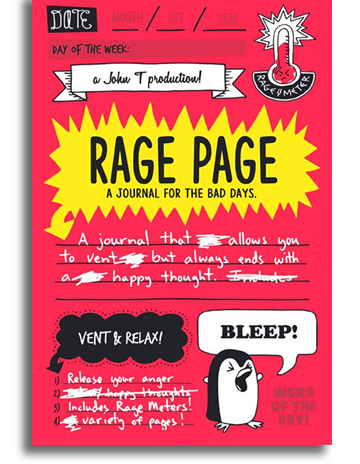 A daily, guided, fill-in journal for the bad days!
Rage Page is a swear word gratitude journal for the bad days. It is designed to allow you to vent but also helps you to find a silver-lining and end with a happy thought.
This hilariously fun journal for women and men is filled with daily, guided prompts, rage meters, uber-cute critters, and more! It even doubles as an adult coloring book for those who seek extra stress relief and relaxation. When done writing, bust out the colored pencils and color away!
Includes a variety of sweary guided, fill-in pages
Allows you to vent but always ends with a happy thought!
Designed to relieve stress and help you relax
Includes mood trackers and uber-cute critters
Makes the perfect jornal for women and men!