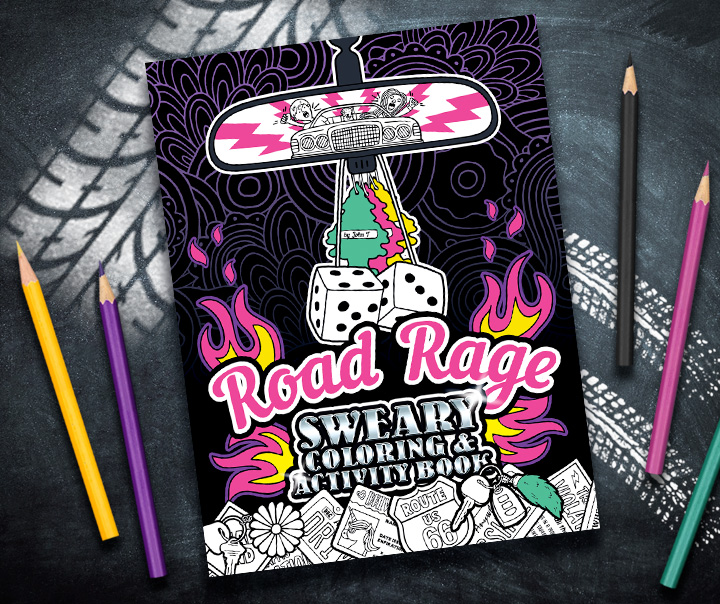 ROAD RAGE SWEARY COLORING & ACTIVITY BOOK COMING SOON!
Relieve your stress caused by the dipsticks who ruin your daily commute. This is your license to chill out! Over 50 funny and hilarious coloring & activity pages!
The Road Rage Sweary Coloring & Activity Book is tentatively set to be released on May 1, 2019. It will be available at a low price for ONE DAY ONLY. Bookmark this page and stay tuned for emails for updates and a launch day promotion!.
---
My name is John T and I make best-selling swear word coloring books. I have been a creative all of my life but began publishing coloring books over a year ago. All of my books are designed to help you relax and relieve your stress from the daily grind and hardships in life.
Let's be honest here…sometimes coloring a fucking mandala is not gonna get the job done. Sometime you need something with a little bit more power. And that's where my swear word coloring books come in.
---
Swear Word Coloring Book Catalog
Check out my adult coloring book catalog to discover my entire collection of swear word coloring books. Here you will find sneak peeks from each one of my books to give you an idea of the contents. Currently, I have eight swear word coloring books available for sale.
In addition, you will find recommended coloring supplies to help you enhance your coloring experience. These recommendations are based on hundreds of hours of experience, research, and observations.
The swear word coloring book catalog will be updated every time I release a brand new coloring book. I am currently working on a couple titles and a few surprises so stay tuned!.
---
Free Shit!

If you want free shit, you have come to the right place. Every so often I will release a coloring page form one of my upcoming swear word coloring books, or from an existing book.
Check out my adult coloring pages for a whole bunch of coloring designs to help you get started. These coloring pages are selected from several of my books to give you an idea of what to expect.
Every so often I will add another free coloring page so check back often or, follow me on Facebook or sign up to my newsletter to access it first.
---
Best Damn Coloring Supplies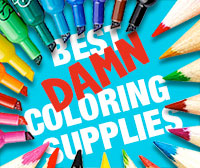 If you need to upgrade your coloring supplies, check out my recommendations. I put together a list of what I consider to be the best damn colored pencils, best damn markers, and the best damn gel pens.
These recommendations are based off of my experience and feedback from fellow professional artists and colorists.
If you have any suggestions for coloring supplies that work best for you, hit me up and let me know. I will take a look at them and consider adding them to the lists if I feel they are exceptional.
---
More Free Shit!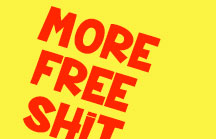 That's right! If you want more free shit, sign up to my newsletter. Every now and then when I feel like it, I send a Shitty Newsletter to all of my friends which usually includes a free coloring page. By signing up, you will also be the first to know when I release future swear word coloring books.
(If you are using a desktop, the email sign up should be to the right in the sidebar. If you are on a mobile device, you may need to scroll down to find it. Also, be sure to sign up using a desktop or your web browser on a mobile device. Do not use Instant Messenger as it may not work!)
---
Follow Me!
Follow me or add me as a friend on Facebook to get updates and see my work in progress. Also, follow me on Instagram where I post colorings of my pages.
I also throw contests from time to time to win one of my swear word coloring books, so if you are following me, keep your eyes open!
---
Contact me, damnit!
Feel free to contact me if you have any questions, suggestions or just want to say hi!