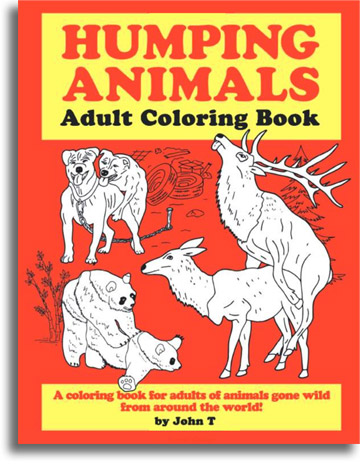 GAG GIFT OF THE YEAR 2020!
The Humping Animals Coloring Book is jam-packed full of FUNNY adult coloring pages featuring animals gone wild from around the world. You have never seen anything like it until now!
Let's be honest, we have all seen animals getting down. Maybe it was in a park, in a neighbors yard, or watching our own pets shag each other in the comfort of our living rooms.
But no matter where – or how often it happens – you have to admit it's F*CKING HILARIOUS! This adult coloring book recreates those moments while showcasing some that you may have never seen before!
 Features a variety of animals getting lucky from around the world
 The last page alone may be worth the price of the coloring book
Designed to help relax, relieve stress & laugh
 Be the star of this year's white elephant & secret santa gift exchanges