Hi, I'm John T. Welcome to my online catalog of adult coloring books!

Here you will find all of my latest best-selling adult coloring books. These books are specifically designed to help you relax and relieve your stress. I mean, let's be honest here. Sometimes coloring a fucking mandala is just not going to cut it. For those days, I created an entire collection of books.
Please share my adult coloring books catalog with your friends, family, and co-workers!
Disclaimer: I may earn an affiliate commission from Amazon.com if you click on a link and purchase any of my books, or coloring supplies that I recommend. How fucking cool is that?!
---

John T's Catalog of Cuss Word Adult Coloring Books [updated May 2018]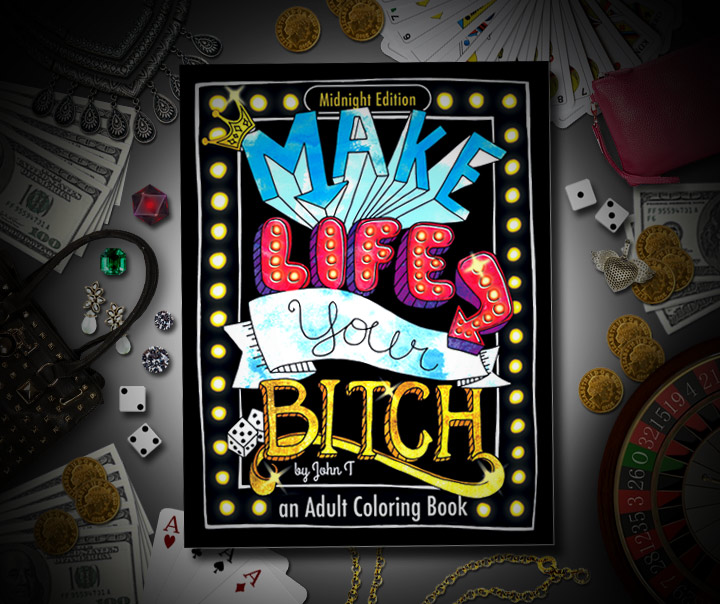 Make Life Your Bitch: An Adult Coloring Book (Midnight Edition)

Turn stress into success!
This edition of Make Life Your Bitch is just like the original motivational bestselling coloring book for adults but is printed on black paper to help your bright colors pop! Jam-packed with inspirational quotes and phrases to help you reboot your love for life and empower yourself.
Phrases include: You're pretty fuckin' rad, keep that shit up, Not giving a fuck is better than revenge, and Yesterday, you fucking said today!'
Sample coloring designs:
---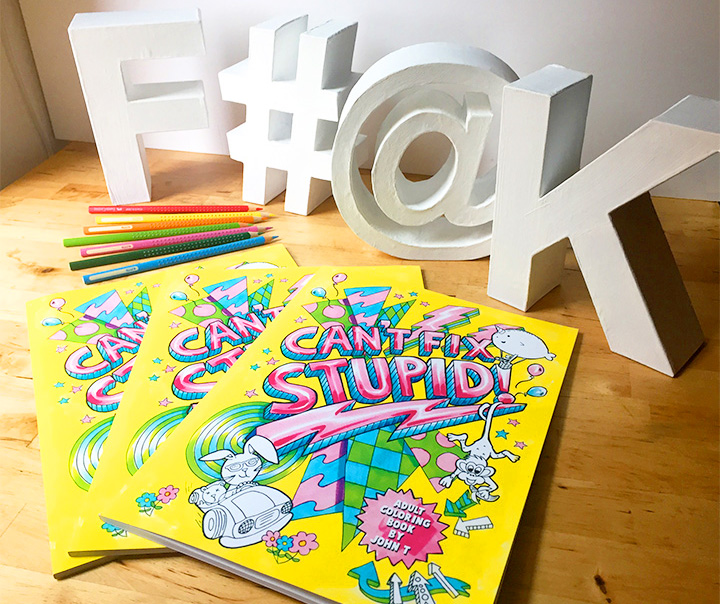 Can't Fix Stupid!
We know we can't fix stupid. But, when stupid does what stupid does, we can at least color stupid away!
Can't Fix Stupid, the latest adult swear word coloring book by John T, is full of playful vulgar insults and cuss words to help you get your mind off the asshats that try to ruin your day! The coloring book is specifically designed and created with stress, anxiety, adhd, and depression relief in mind.
Sample coloring designs:
---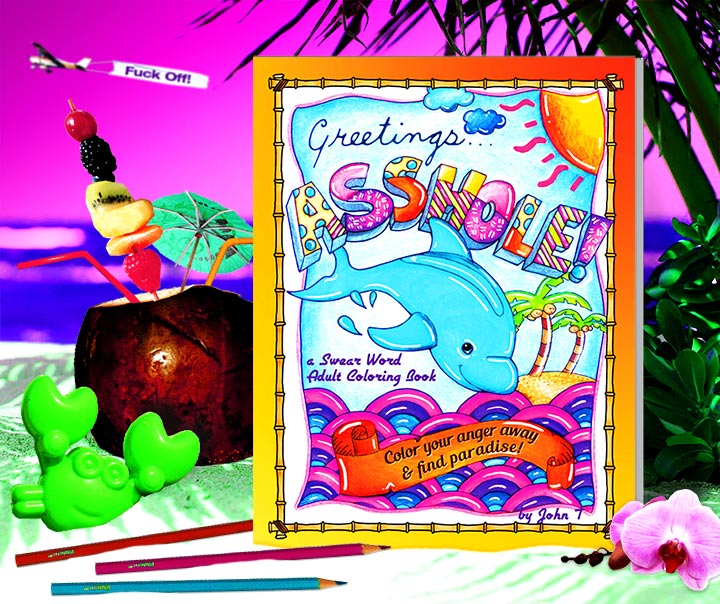 Greetings…Asshole! A Swear Word Adult Coloring Book

Need to escape for a moment? Or forever?
Here is your one way ticket to paradise and absolute bliss. Greetings…Asshole! is filled destination-inspired swear word coloring designs to relax and relieve stress from situations that occur everyday living. Coloring designs are inspired by vintage travel postcards. Cute animals abound in this coloring book for adults. Color your anger away and find paradise!
Sample coloring designs:
---

Fucksicles: Swear Word Coloring Book
Watermelon Wankjob, Oh Shit! Orange Blast, and Blueberry Bitch are just few of the flavors you will find in this tasty swear word adult coloring book. But, what's even better, you can make up your own!
Relax and relieve your stress with over 20 pages of vulgar and tasty coloring. Just in time for the fucking sunshine.
Sample coloring designs:
---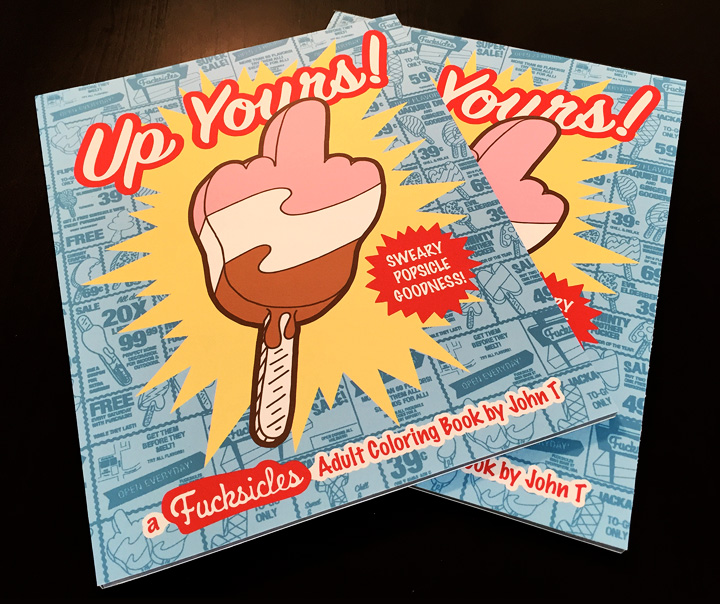 Up Yours! A Fucksicles Adult Coloring Book
Melt your stress away.
Is there a better way to 'chill the fuck out' than to color popsicles shaped as letters that are arranged to spell out swear words?
The sequel to the best-selling Fucksicles adult coloring book is jam-packed with 39 pages and contains one of the largest varieties of coloring designs you will find. regular coloring pages mixed with midnight-edition, some half and half, a few with borders, and others with design that extend to the end of the page.
Sample coloring designs:
---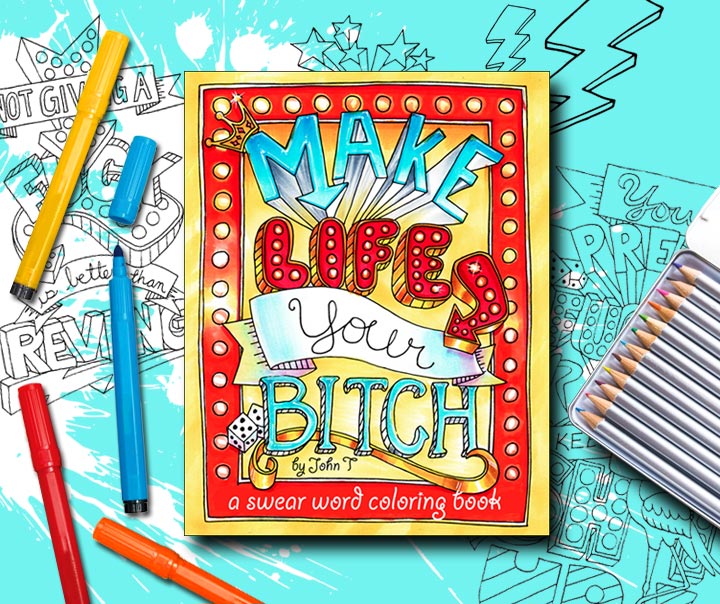 Make Life Your Bitch: A Swear Word Coloring Book

If we only have one life to live, then we might as well take the cards we are dealt each and every day, and fucking do something with them. Right? What if we could take all of the less desirable aspects of our life and looked at them in a more positive light? In other words, what if we turned our shit into gold and made every minute of this fucking existence count?
Introducing Make Life Your Bitch, a motivational and inspirational adult coloring book. Take control of your life and do a little bit of ass-kicking!
Sample coloring designs:
---

Fucksicles: Swear Word Coloring Book: Summer Nights Edition
Same as the original Fucksicles, but with black backgrounds to make your neon markers, bright colored pencils, and your sparkly gel pens pop! Oh, and FIVE brand new bonus pages…just because.
Best for those special and warm summer nights.
Sample coloring designs:
---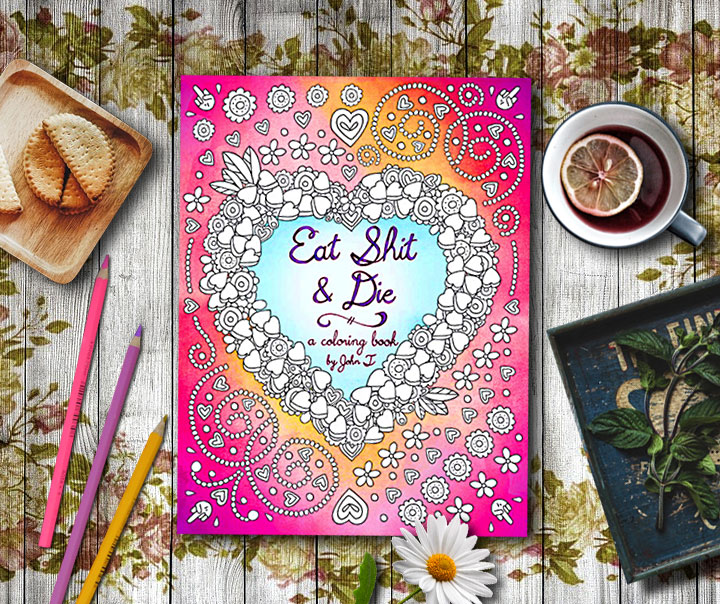 Eat Shit & Die: An Adult Coloring Book

Eat Shit & Die is a hilarious adult coloring book which combines the contrasting elements of vulgar and pretty. Coloring designs are filled with conversation style hearts, flowers, and ornaments. Relax and relieve your stress over a cup of tea, cookies, and vulgarity that would make a sailor proud.
Sample coloring designs:
---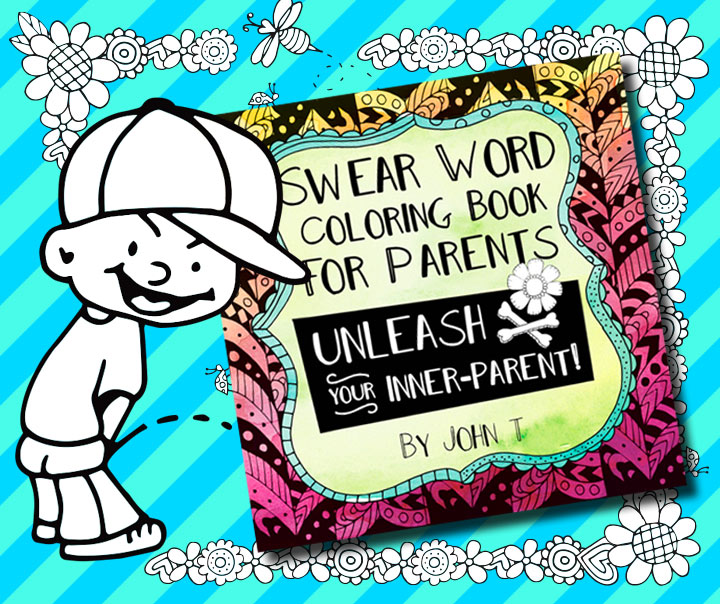 Swear Word Coloring Book for Parents: Unleash Your Inner-Parent
We may not say these phrases to our kids, but we most likely have thought some of them – or all of them – once, twice, or 300 hundred times! Relax and relieve your stress while your children are taking their naps!
Sample coloring designs:
---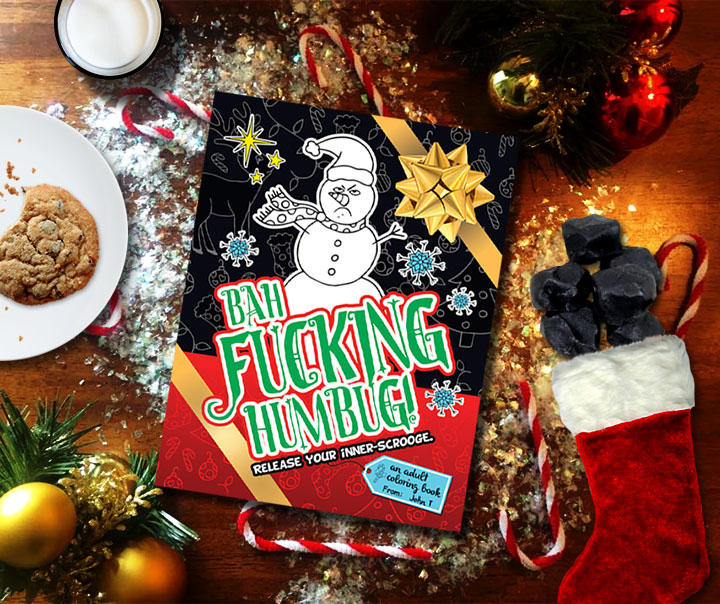 Bah Fucking Humbug! Release Your Inner-scrooge.

A perfect gift for the holiday season. This adult coloring book will help you, your friends, and your co-workers, to relax during the hustle and bustle of the holiday season.  It will also help you to deal with the "F" word…Family.
'Release Your Inner-Scrooge' is jam-packed full of over 30 coloring pages. Included in the book are Shitty Xmas Cards for you to color, cutout, and give to your friends and Cheap Ass Wrapping Paper that you can color and wrap your gifts with.
Sample coloring designs:
---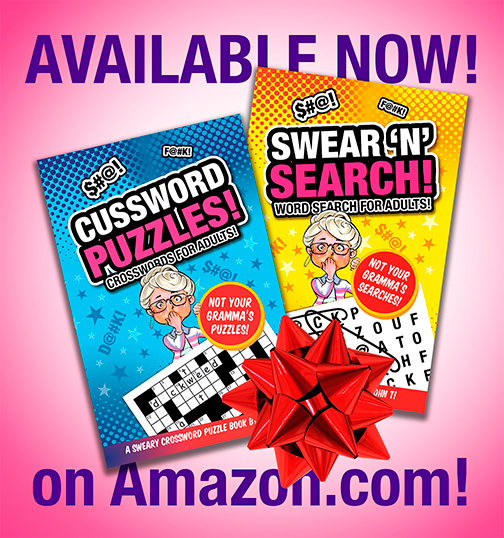 Check Price for Cussword Puzzles!
Check Price for Swear 'N' Search!
---

***FREE ADULT COLORING BOOK DESIGN!****
Here is a free adult coloring book design from my upcoming adult coloring book. You may download, print, and share. Enjoy!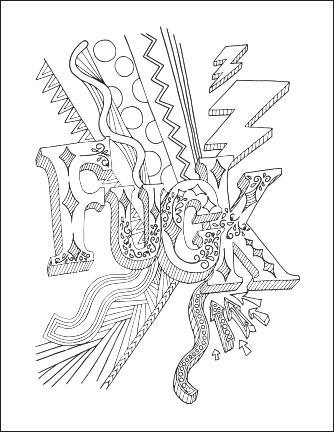 Click on image to print or download, or click here!